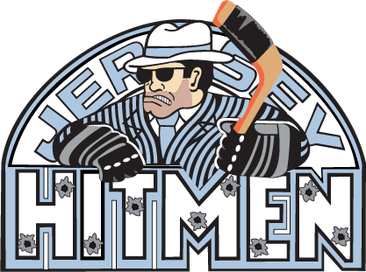 Darius Radziszewski - Assistant Coach, Jersey Hitman, NCDC
I can't wait to be back at The Promenade for this great event! Over the years I have attended as a staff member and as a player. It is incredibly well run and a very enjoyable experience all around. I'll be in attendance next year, and every year you host it!

Neesha Lenzini - Omaha AAA Hockey
I wanted to thank you for the CCM Showcase and all the opportunities it opened up for Seth!! It was smooth in its running and created an amazing place for him to be seen and we have had several conversations with scouts since it and all of their interest came from seeing him there. You did an amazing job and we appreciate it and hope to come again next year!!

Neil Ravin - Associate Commissioner, EHL
I attended the 2019 CCM Hockey Showcase on behalf of the EHL, and I was impressed with the organization of the event. Mike and his staff handle all of the logistics better than any other recruiting showcase I've been to, and it's a credit to all of their hard work. The event was special for myself and the EHL, as we were able to connect with the players and their families from a league perspective, rather than just an individual team. The ability to educate players the players about our league is invaluable, and I can't wait to attend again in 2020.

Kyle Brodie - Wenatchee Wild, BCHL
The CCM Showcase is a very professionally ran weekend of nonstop action and games. The quality of players there is very high, and I highly recommend it for those seeking player advancement into the AAA and Junior hockey ranks.

John Butler - Boston Jr. Bruins, NCDC
I really enjoyed attending the 2019 CCM Showcase It is a very well run tournament and I definitely plan to come back again in 2020. There were a ton of highly skilled players there and I would love to see more kids take the opportunity and come East to play. We have a ton of excellent D1 schools as well D3 schools right in our back yard and think there are some great opportunities for those players should they take the leap to come East and play for our program.

Carl Poole - Head Coach, Kelowna Chiefs, KJHL
The CCM Showcase has consistently attracted many strong and skilled players over the years and is something I rarely miss during the recruiting season. The showcase is well organized and executed professionally. I plan to attend as often as possible in the years to come.

RC Lyke - Head Coach/GM, Richmond Generals, USPHL
The CCM Showcase is one of the best run events of the summer and allows our program to get a chance to see a ton of potential players all in one venue. Mike puts on an excellent event that includes practices, seminars and games as well as allowing all players and their families complete access to next level scouts and programs. If you are a player looking to be scouted for AAA, Prep School or Junior A hockey, this is an event you want your son to compete in and do not want to miss.

Todd McIlrath - Owner/GM, Rochester Vipers, USPHL
I have been attending the CCM Showcase on behalf of junior hockey teams since 2012. Mike Gempeler and his staff have created an incredible environment for players to showcase their talent and connect with coaches at all levels of hockey.

Casey Kirley - Assistant Coach, Shreveport Mudbugs, NAHL
Thank you for inviting me to the CCM Hockey Showcase. It was a very well organized event and I enjoyed my time in Colorado over the weekend. I liked coaching the younger group and having the opportunity to get to know some of the younger players who may be at our level in the next 2-3 years. Personally, I talked with 10 players either about coming to our Main Camp this year or about keeping in touch over the season and tracking for the future. Thanks again for putting on such a great event and I look forward to attending again in 2019!

Jake Laime - Head Coach/GM, Ogden Mustangs, WSHL
I attended the 2019 CCM Showcase and was pleasantly surprised as usual. The organization, thought, and time put into the week is unmatched. Thank you to Mike and his staff for all your hard work! I look forward to attending again next year.

Cody Campbell - Associate Head Coach, Odessa Jackalopes, NAHL
I attended the 2018 CCM Hockey Showcase and was very impressed with the caliber of player that attended the event. There were players that were ready for Junior A right away for the upcoming season as well as a great group of young prospects. The showcase is incredibly well run making it easy for scouts to see each player multiple times. I look forward to attending again in 2019!

Adam Bartholomay - Head Coach/GM, Philadelphia Hockey Club, USPHL/NCDC
I attended the CCM Showcase in Denver, Colorado last year and was thoroughly impressed with how well the showcase was run and the amount of good young talent there was. The Player-Coach Meet & Greet was phenomenal and the amenities were first class. I recommend this showcase to any young player looking to advance their hockey careers. Thank you again from the Philadelphia Hockey Club.

Todd Kreibach - Head Coach/GM, Minnesota Iron Rangers, SIJHL
In all the Showcases I attended in 2018 I felt the CCM Showcase was by far the best of the year. The amount and quality of players was great and the format and way the weekend was ran was excellent. For any families and players new to the Junior hockey experience the Hockey Forum they put on answers all your questions. And the access the players have to all the coaches and scouts makes it easy to get one on one time with them. I look forward to attending again in 2019.

Doug Leaverton - Assistant Coach, Cedar Rapids RoughRiders, USHL
I wanted to send an email again thanking you for the opportunity this weekend, I am grateful to be asked to work with the kids and camp overall. Hopefully we can work it out again for next summer to make it out a few times for the showcase and camps. I was wondering if it would be possible to get some contacts for players from this weekend as we we'd like to do some follow up on and more research on many of them. Thanks again for everything and a great weekend!

Nick Bydal - Assistant Coach, Minnesota Magicians, NAHL
Mike, Thanks for the great weekend! There was a good number of players that I have interest in and will invite to our Main Camp. Also, the "Futures" players were better than I expected and will try to touch base with many of them and start relationships for the future. I will definitely be coming back next year! Let me know if you ever need anything, I will do what I can to help. Thanks again, talk to you soon.

Tom Kowal - Head Coach/GM, Wilkes Barre Knights, NAHL
Mike- Thank you again for inviting me and letting me attend your showcase. You guys did a great job and I hope to be back again next season. Please don't hesitate to ever reach out if there is anything I could do to help you personally or help your showcase in the future.

Lincoln Flagg - Head Coach/GM, Carolina Eagles, USPHL
Mike, First I want to say thank you for putting on such a tremendous showcase. I know how hard it is and how many hours go into it. Secondly I want to thank you for allowing Paul and I to be a part of it. Please count on us again next year to help in any way needed. We enjoyed the opportunity tremendously and the kids in the showcase played hard but showed great respect for the showcase and game of hockey itself. They competed hard but demonstrated great sportsmanship. Thanks again!

Michael Bachofner - Goaltender, L.A. Jr. Kings AAA
I am having a great time at the Camp. Today's goalie exit interview with Jack O'Halloran was awesome! I want to tell you that Jack has told me more today, than all of my coaches from the past combined. I did not have a very good end of the season and tryouts did not go well, I am still looking for a team. Playing here at the CCM Showcase showed me again, how much I really love this game!

Ryan Stewart - Scout, Everett Silvertips, WHL
This was a very well run event. Gemps and his staff do a tremendous job. We will be back for sure!

Adam Speer - Owner, Seattle Ravens, USPHL
Thank you for a great weekend. That was a well-run show and one we will never miss in the future, I assure you. Great job!

Hope P - Parent, Dallas Stars Elite HC
The CCM Showcase was by far the best Showcase we have ever attended. I was very very impressed with everything about it and we will be back!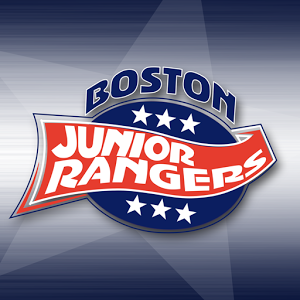 Jeff Mielnicki - Scout, Boston Jr. Rangers, EHL
Wanted to let you know that the event was once again spectacular. Thank you for your hard work in putting it together.

Mike Corbett - Head Coach, University of Alabama-Huntsville, WCHA
As an up and coming program, new to the WCHA, it is imperative that we get our info out and talk to as many high-end players as we can across North America, and right now, there is no better place to do that, than the CCM Hockey Showcase. This is a great showcase for aspiring Junior and College hockey players and I look forward to returning.

Jay Miller - Scout, Couquitlam Express, BCHL
Simply put, this was the best showcase I attended all season and it will continue to be the cornerstone of my recruiting efforts each year. In fact, I built my entire spring recruiting calendar around this one event. Not only was this the most talent heavy event I recruited this spring, but the most heavily attended event as well. I highly recommend the CCM Hockey Showcase to anyone that is looking to make the jump to junior hockey. Thanks for putting on such a great event. I look forward to coming back again next year.

Zac Desjardins - Scout, Springfield Jr. Blues, NAHL
I attended a ton of showcases this spring and this one had, by far, the deepest talent pool of any event. Thank you for having me and I am already looking forward to next year!

Anthony Bohn - Assistant Coach, El Paso Rhinos, WSHL
Myself and the Rhino coaching staff that attended felt it was a top notch and well run showcase and look forward in coming back for years.

Scott McConnell - Head Coach & GM, Chicago Steel, USHL
The CCM Hockey Showcase was incredible. The event had a ton of talent, an unbelievable amount of coaches present, and plentiful scouting opportunities for our team. Mike, Angelo and Derek did a great job again and I can promise you the Chicago Steel will be back.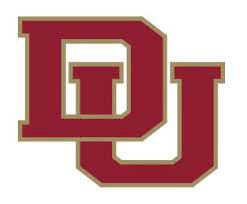 Matty Thomas - Assistant Coach, University of Denver, NCHC
I really enjoyed the CCM Hockey Showcase and thought it was a very well run event. It was a pleasure interacting with ambitious young men and answering the variety of questions and issue they are facing with their hockey futures. Thank you for inviting us and I look forward to seeing you again next year.
Tom Gilligan - Parent, San Jose, CA
Mike - Just wanted to pass on my thanks for including Thomas Dyreng in your showcase! As with all other players I know who have participated in your showcase, Thomas had nothing but great things to say about the whole experience. The organization, level of play, scouting, and seminars at CCM are top notch. It was a great opportunity for Thomas to play in front of and talk to so many junior programs. He was able to find a great fit for the upcoming season. You can be sure that I will continue to recommend CCM Showcase as the premier showcase for anyone looking to play junior hockey.

Nick Nitta - Player, Dallas Stars AAA
I would like to thank you for a great showcase. I got great exposure at CCMHS and I was drafted today with the 50th pick in the NAHL Draft by the Brookings Blizzard. They saw me up in Denver. Thanks!
Kelly Kushniruk - Parent, Beardys Blackhawks (CAN)
Hi Mike, Thank you for arranging an amazing showcase! I have been sharing our wonderful experience with fellow hockey friends. I was impressed with how much attention the scouts and coaches gave to the kids (& parents) friendly, honest, feedback. The coach meet & greet was great experience for both Kody & I, we were overwhelmed with the information they shared with us. We are still trying to remember everything they said:) Kody said his teamates were great and everyone was having a great time. Seeing Kody so happy in his element and receiving immediate feedback was more than we could ask for; and it didn't stop there, the information continues to come, Kody has received many invites/emails from a variety of teams. He is trying to review each email and response to each coach, hopefully by the end of next week he will have replied to them all. With sincere gratitude, From The Kushniruks!

Eileen Herbst - Parent, Rocky Mountain Roughriders AAA
Hello Mike, I wanted to shoot you an email to say once again FANTASTIC CCM showcase last weekend!!! So well run, organized and fun! My son had a blast and has had some amazing feedback. Realizing these showcases with so many players, scouts and coaches are literally an act of congress to organize, you once again set the bar pretty high, it was another amazing event. The bonus is this showcase is right here in Colorado, no travel and this year the venue was so convenient. Once again, great job by you and your staff! Thank you again and enjoy your summer! Sincerely, Eilleen H