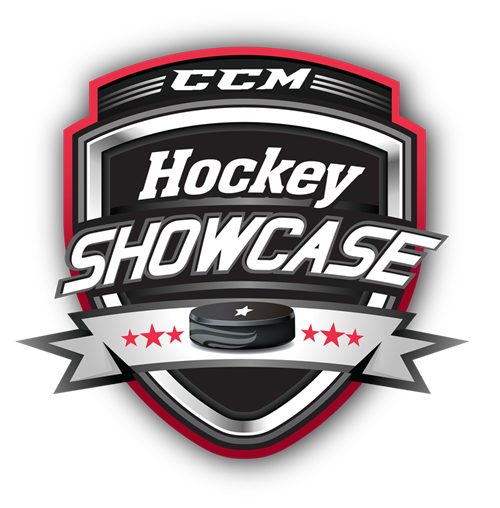 Our Mission
The CCMHS is a Junior Hockey Showcase, not a pro hockey showcase. The purpose of the CCMHS is to help move all participants on to Junior, Major Junior and NCAA college hockey. Due to this stated purpose, our recruiting efforts are focused on bringing in the best Junior and NCAA coaches and scouts possible. By attending the CCMHS you ensure that your name, talents and stats will get into the hands of the coaches and scouts that can help you make the jump to the next step in your career.
Learn More

I can't wait to be back at The Promenade for this great event! Over the years I have attended as a staff member and as a player. It is incredibly well run and a very enjoyable experience all around. I'll be in attendance next year, and every year you host it!
Darius Radziszewski - Assistant Coach, Jersey Hitman, NCDC

I wanted to thank you for the CCM Showcase and all the opportunities it opened up for Seth!! It was smooth in its running and created an amazing place for him to be seen and we have had several conversations with scouts since it and all of their interest came from seeing him there. You did an amazing job and we appreciate it and hope to come again next year!!
Neesha Lenzini - Omaha AAA Hockey

I attended the 2019 CCM Hockey Showcase on behalf of the EHL, and I was impressed with the organization of the event. Mike and his staff handle all of the logistics better than any other recruiting showcase I've been to, and it's a credit to all of their hard work. The event was special for myself and the EHL, as we were able to connect with the players and their families from a league perspective, rather than just an individual team. The ability to educate players the players about our league is invaluable, and I can't wait to attend again in 2020.
Neil Ravin - Associate Commissioner, EHL

The CCM Showcase is a very professionally ran weekend of nonstop action and games. The quality of players there is very high, and I highly recommend it for those seeking player advancement into the AAA and Junior hockey ranks.
Kyle Brodie - Wenatchee Wild, BCHL

I really enjoyed attending the 2019 CCM Showcase It is a very well run tournament and I definitely plan to come back again in 2020. There were a ton of highly skilled players there and I would love to see more kids take the opportunity and come East to play. We have a ton of excellent D1 schools as well D3 schools right in our back yard and think there are some great opportunities for those players should they take the leap to come East and play for our program.
John Butler - Boston Jr. Bruins, NCDC

The CCM Showcase has consistently attracted many strong and skilled players over the years and is something I rarely miss during the recruiting season. The showcase is well organized and executed professionally. I plan to attend as often as possible in the years to come.
Carl Poole - Head Coach, Kelowna Chiefs, KJHL

The CCM Showcase is one of the best run events of the summer and allows our program to get a chance to see a ton of potential players all in one venue. Mike puts on an excellent event that includes practices, seminars and games as well as allowing all players and their families complete access to next level scouts and programs. If you are a player looking to be scouted for AAA, Prep School or Junior A hockey, this is an event you want your son to compete in and do not want to miss.
RC Lyke - Head Coach/GM, Richmond Generals, USPHL
125+ Coaches & Scouts
in 2023
Over 125 Coaches and Scouts showed up at the CCM Showcase in 2021. We expect that again in 2022!
500 Players
in 2023
The most comprehensive player scouting combine in the U.S. with 500 players, form over 14 different countries, each year making it the #1 location for U.S. and Canadian Junior hockey leagues to find players.
21 Leagues
in 2023
Teams from 21 different North American leagues, both Junior and NCAA, were in attendance in 2021.
Contact the CCM Hockey Showcase